Description
All-New EVOe Electric Roll Cover with EVOe Technology!
EVOe Technology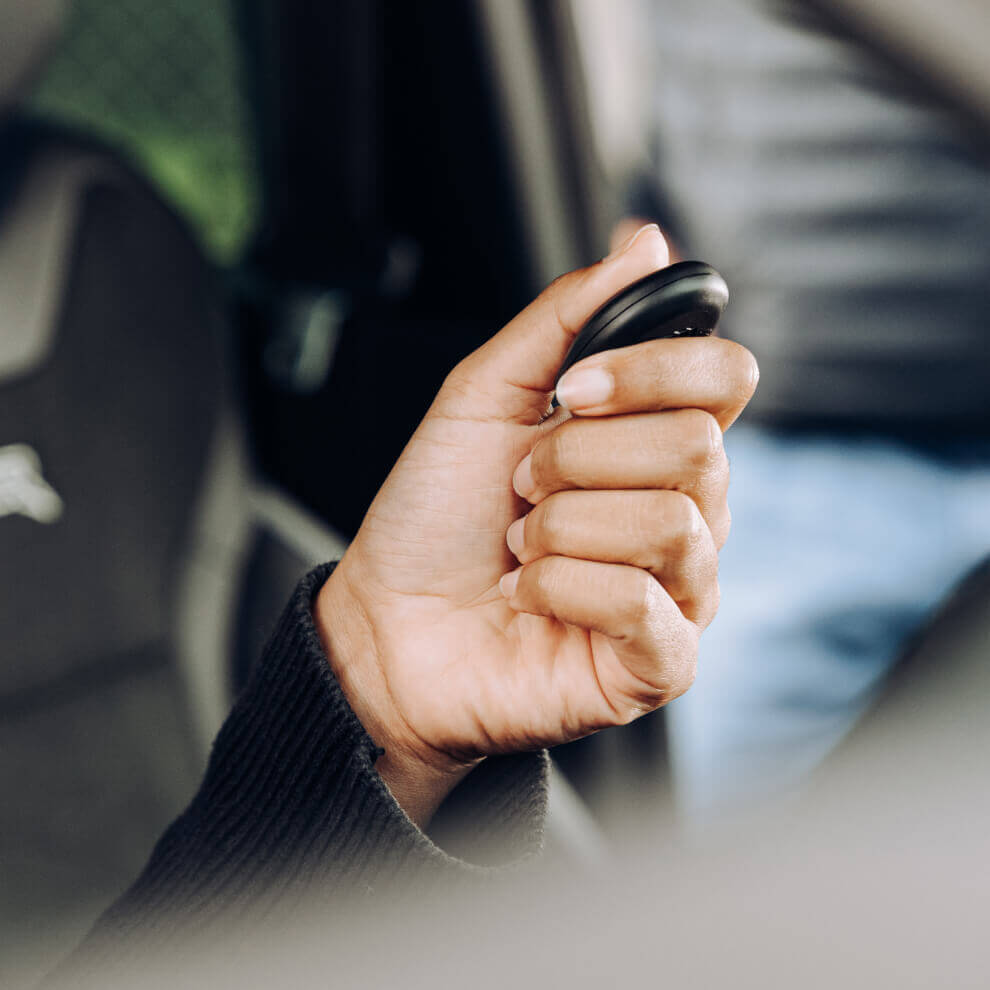 Remote Control Convenience: Experience the future of truck bed cover operation with the EVOe's Key FOB remote. Effortlessly open and close the roll cover from a distance.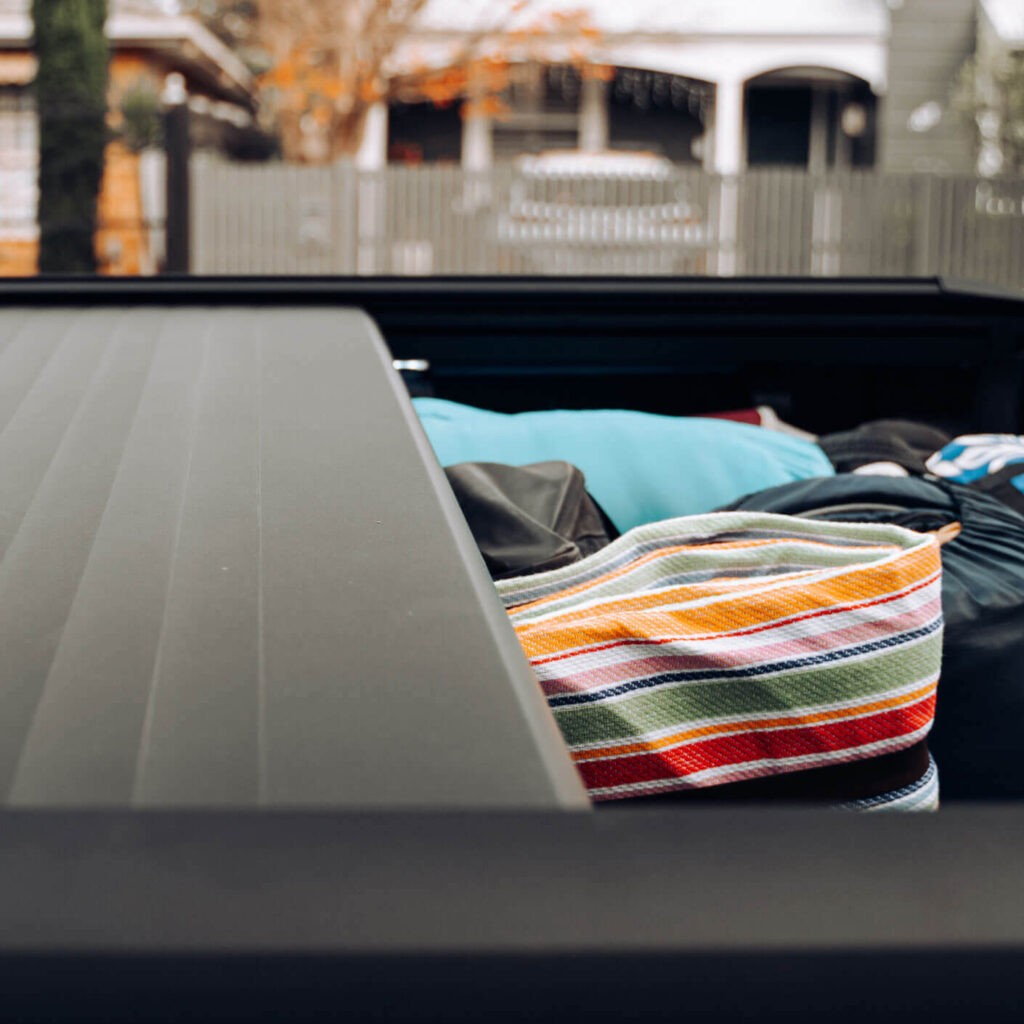 Electric Belt Drive: Say goodbye to hard stops and hello to smooth operation. The EVOe's belt-drive system offers two speeds and a dedicated soft-close mechanism for a seamless experience.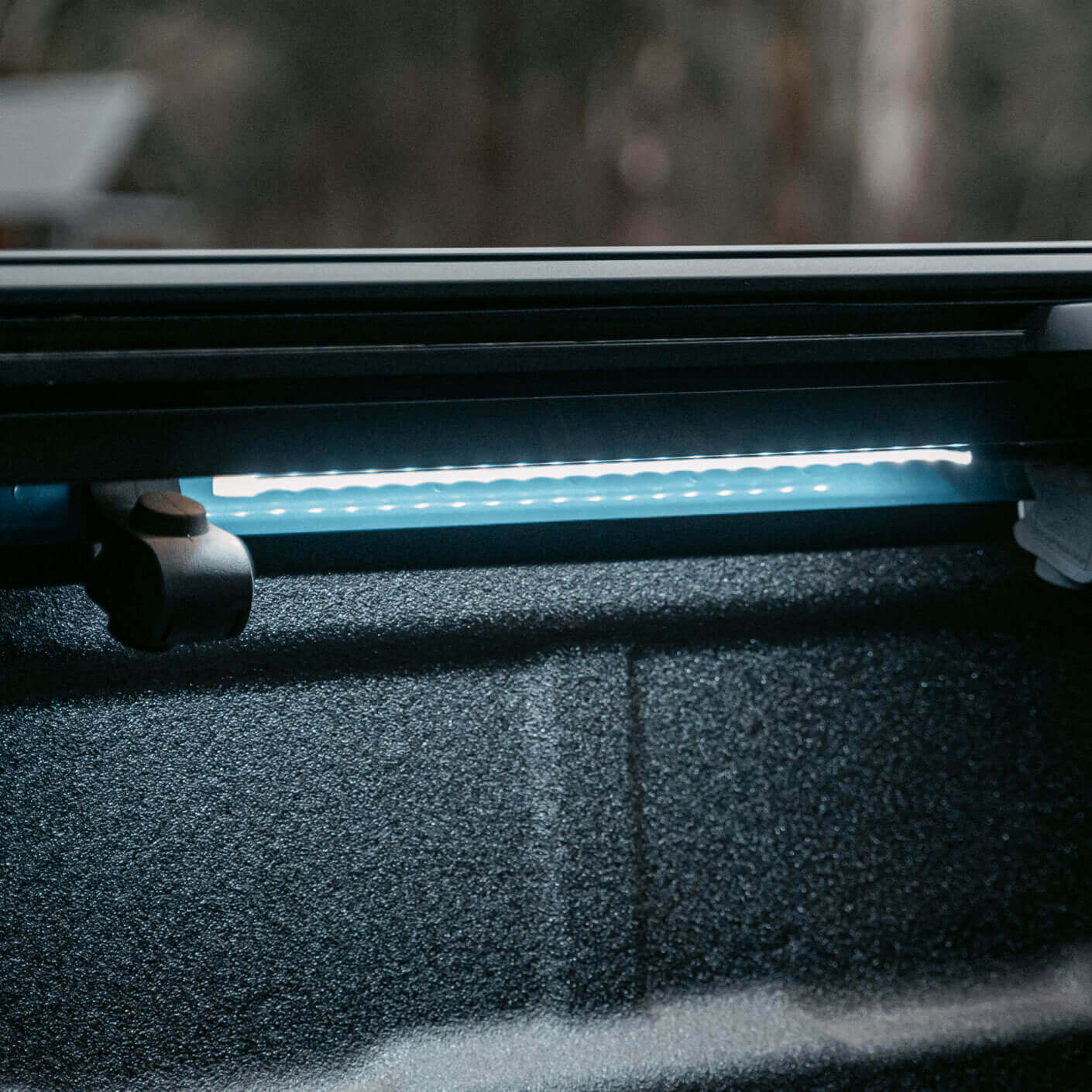 Automatic LED Light: Illuminate your truck bed with the EVOe's automatic LED light, gradually brightening as you open the cover and switching off when you close it.
Advanced Safety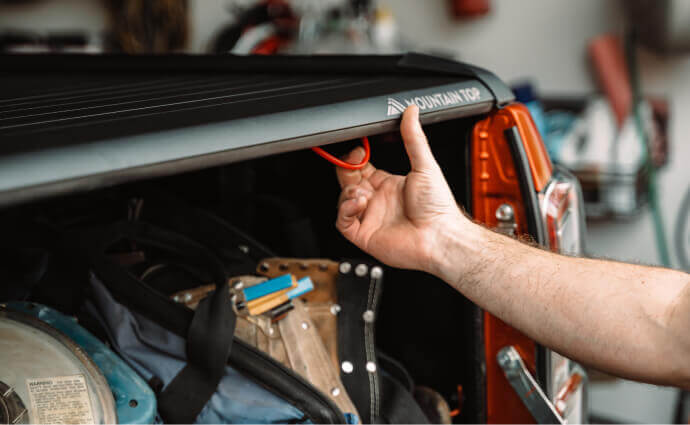 Advanced Safety Features: Your safety is a priority with the EVOe. It features an emergency stop and reverses mechanism for added protection, ensuring that the cover responds to resistance. Auto calibration is as easy as a single click for precise start and stop positions. The EVOe can be operated manually in case of power loss, and it includes an emergency exit for quick access.
Design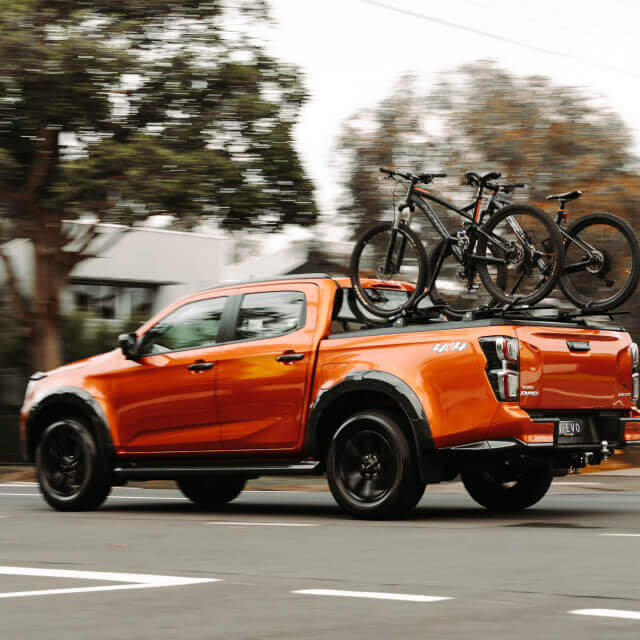 Sleek Infinity Design: The EVOe boasts a clean and sporty design, complementing the modern lines of your pickup truck. Its infinity design eliminates the need for a back edge or an exterior handle, keeping your truck bed clutter-free.
Security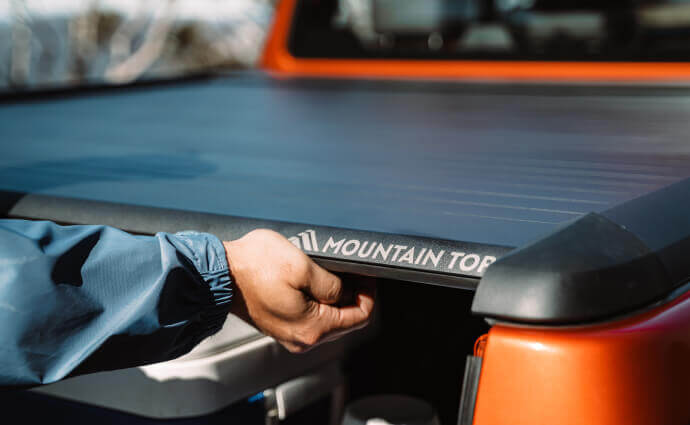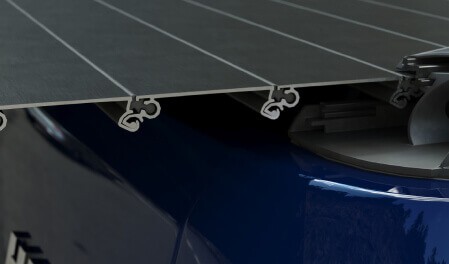 Maximum Protection: The EVOe offers maximum protection with step-less auto-locking. Using your key fob, you can stop the roll cover at any position, and it locks automatically. Unauthorized access to your truck bed is made significantly harder with no external handle or keylock.
Practicality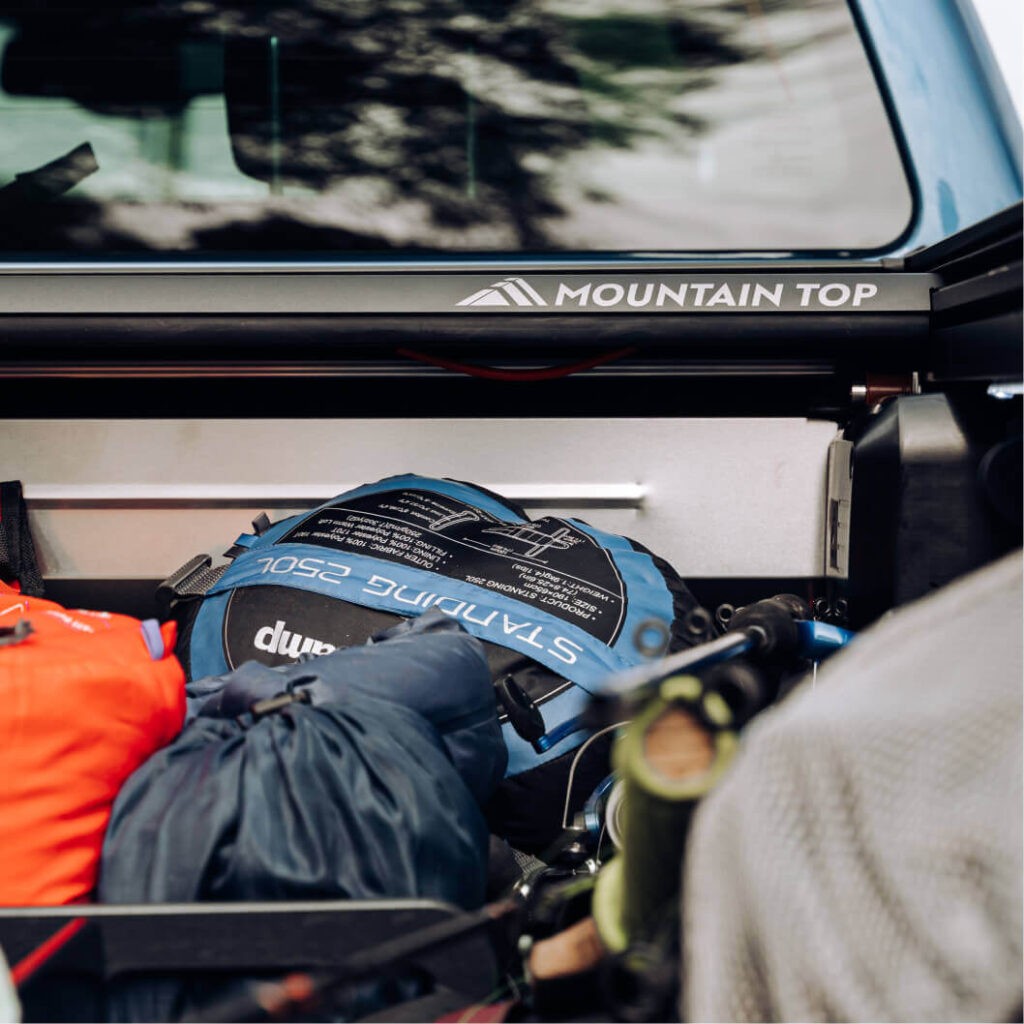 Practicality for More Cargo Space: EVOe increases your vertical clearance, providing more height under the cover. Its small canister size maximises storage space and reduces its footprint.
Water Management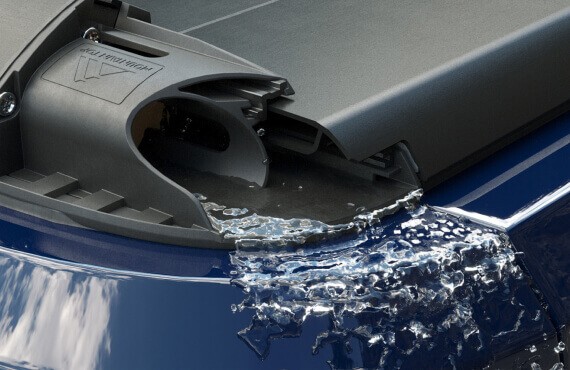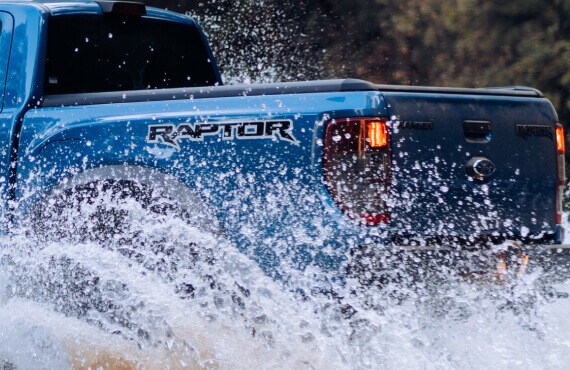 Weather-Resistant: Engineered to withstand harsh conditions, the EVOe features a clever water management system with six points of drainage. It can drain up to 40 litres of water per minute, ensuring your tools and toys remain safe in various weather conditions.
Quality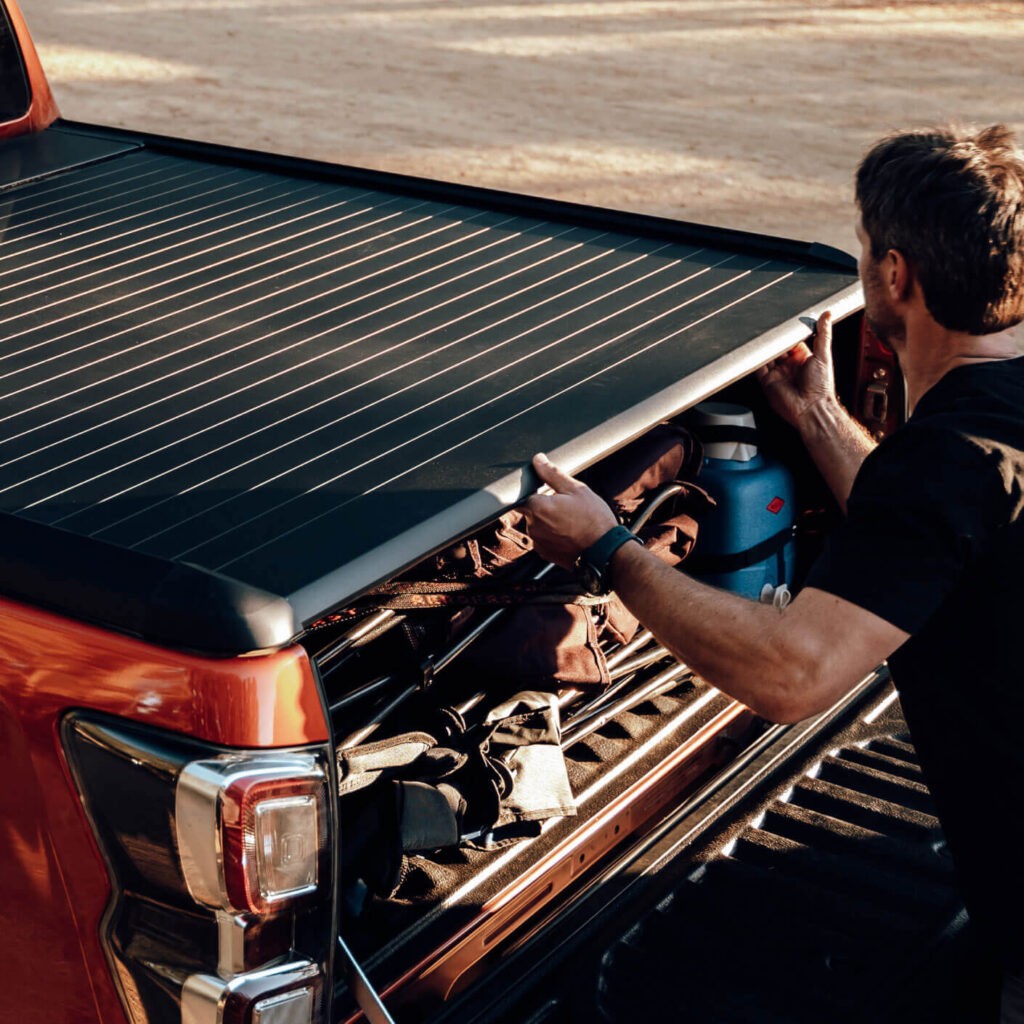 Quality and Durability: EVOe is built for control and longevity. It's lightweight, thanks to a clever design, and made from strong, powder-coated aluminium. The OE-grade powder coating is UV resistant and highly durable, promising years of use.