Description
APPLICATIONS
In accordance with the GM powertrain licensing requirements for the use of the DEXRON trademark, ATF DX-III may be recommended for use in automatic transmissions or other units, such as power-steering systems, industrial hydraulic systems and air compressors for which the service-fill product is specified as DEXRON®-II, DEXRON®-III or DEXRON fluid.
BENEFITS
• Ensures long life-time
• Provides high foam stability.
• Provides high antirusting performance and lower sludge formation.
• Provides good start operation in cold climates thanks to its excellent low-temperature fluidity.
• Provides more stable friction property.
PERFORMANCE STANDARDS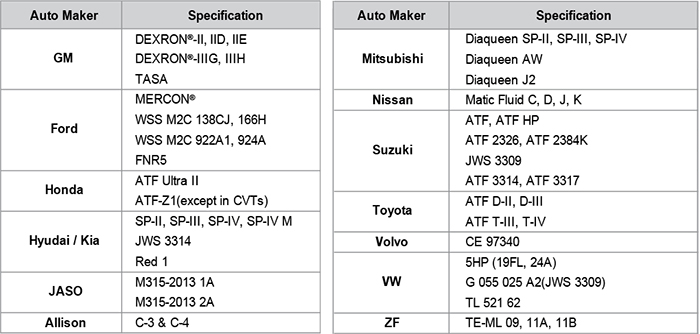 UNIQUE FEATURES